UDSMR's training and educational sessions are highly regarded and well respected, and its clinical expertise goes beyond IRF-PAI rating and coding. UDSMR offers a cadre of consultative services, including the following:
Chart audits and documentation assistance
Quality measure education
Remote coding services
IRF ICD‑10 coding consultations
PPS consultations
IRF-PAI completion
Program operations and performance improvement initiatives
Workshops and webinars
Physician education
Appeals management
In addition to these services, UDSMR provides its subscribers with many free services on a daily basis, including:
A clinical support department that answers subscribers' clinical questions about many topics, including FIM® ratings, section GG codes, the IRF Quality Reporting Program (IRF QRP), 60% rule compliance, impairment group codes, the Medicare Benefit Policy Manual (MBPM), and IRF‑PAI completion
An ICD‑10 Help Desk that answers ICD‑10-CM questions
IRF Medicare Chart Audits
Prepare your inpatient rehabilitation facility for an external audit by ensuring that your documentation meets IRF regulatory requirements and accurately reports the conditions recorded on the IRF-PAI.
UDSMR'S Education, Training, and Consultation (ETC) department has been performing IRF compliance and coding audits since 2002. This dynamic department includes a cadre of full-time clinical and coding specialists who have an extensive background in both their area of expertise and the IRF PPS. Our knowledgeable and experienced clinical team members understand the IRF PPS rules and regulations that support Medicare's "reasonable and necessary" criteria and technical requirements, and our expert coders have an in-depth knowledge of IRF PPS coding and the differences between IRF-PAI coding and UB-04 coding.
Decrease your facility's risk for Medicare denial by partnering with UDSMR'S team of experts. Why wait? Let us help identify current risks and opportunities and provide you with recommendations for improvements.
Education and Training Opportunities
In addition to chart audits, UDSMR provides a vast array of education and training opportunities, including several workshops designed to help facilities improve their outcomes and financial performance. The following list identifies UDSMR's most popular and most requested workshops.
For a list of all our upcoming trainings, please click here.
Single-day workshops:
UDSMR® IRF ICD‑10 Coder and PPS Coordinator Competency: Putting What You Know to the Test
Keys to Coding the Quality Indicators
Program Directors: Leading through Change
The 411 of IRF Documentation
The Preadmission Process: Success Is in the Details
ALJ Journey: Putting Your Best Case Forward
Two-day workshops:
Admission Liaison Workshop/Certification
PPS Boot Camp[1]
Three-day workshop:
IRF PPS Certification Course
Customized workshops and webinars are available upon request and priced individually. Corporate-sponsored workshops can be negotiated upon request.
[1] This workshop is typically presented as either a regional workshop or a corporate-sponsored workshop but can be presented to individual facilities.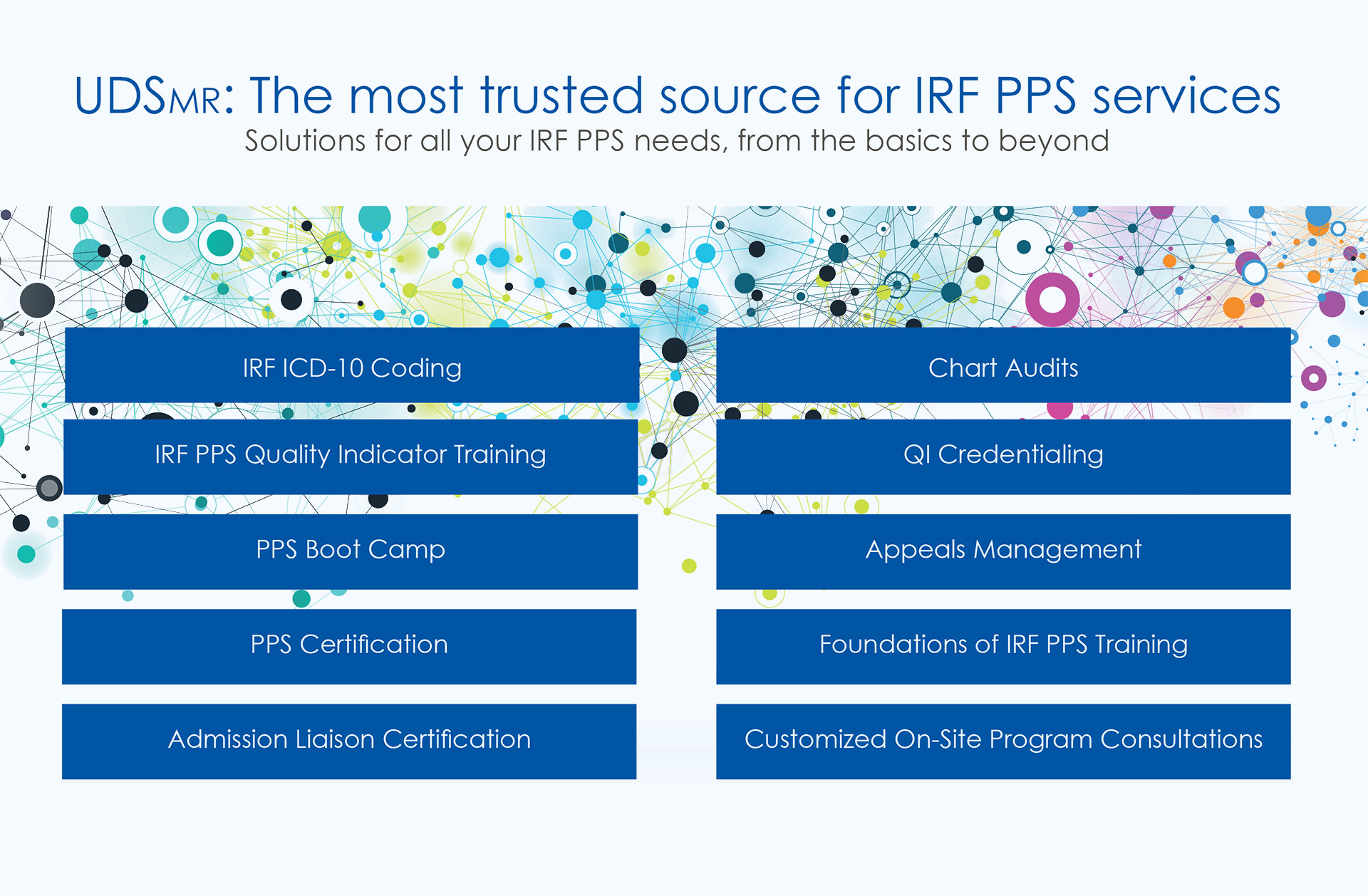 Located across the country, UDSMR's respected clinical team provides an array of training, coding, consulting, and support assistance to our subscribers every day.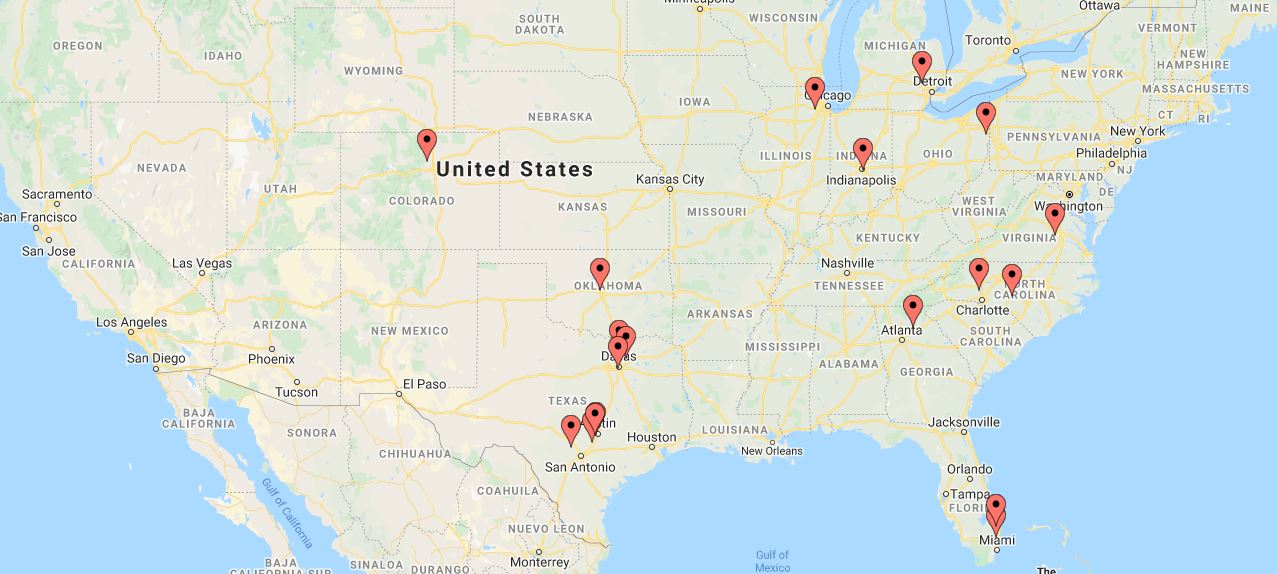 ---