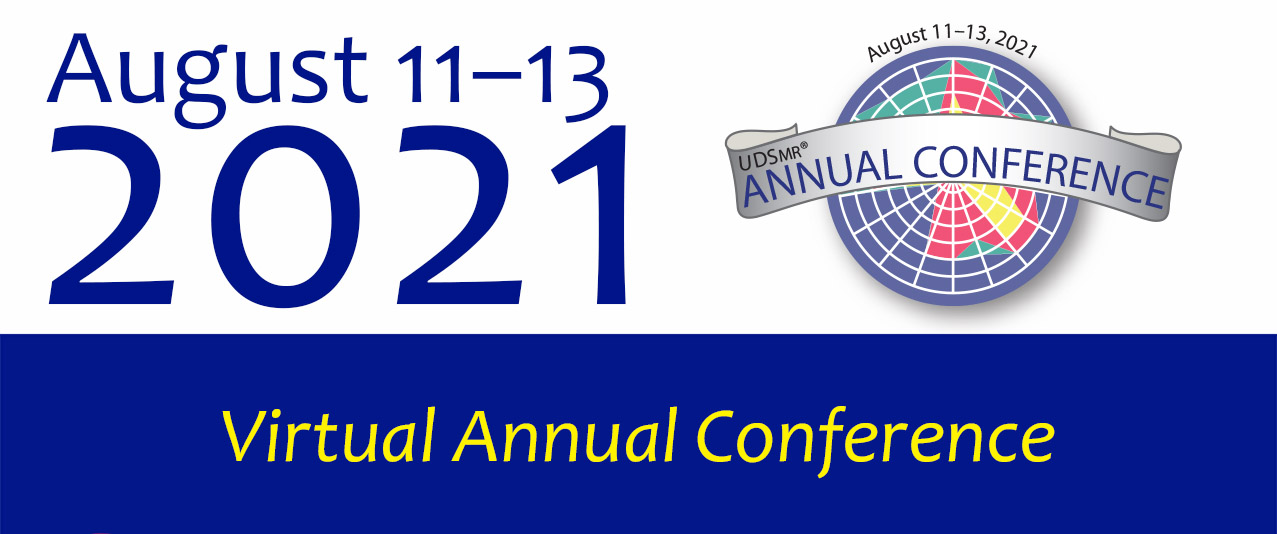 Welcome to the 2021 UDSMR® Virtual Annual Conference!
The agenda is driven by current issues, featuring government relations, outcomes, quality, research, clinical information, and technical information. Supported by expert speakers and facility representatives from across the industry, this year's conference continues our tradition of hosting high-quality programs that provide up-to-the-minute news and best practices.
Reserve your spot now!
Optional Preconference Workshop:
"Physician Documentation: Building a Case for Coding Accuracy"
Monday and Tuesday, August 9–10, 2021, 11:00 a.m.–3:00 p.m. Eastern each day
Led by Rusty Moore, DO
Each attendee will receive a complimentary copy of the IRF PPS Pocket Guide, 5th Edition.
$380/attendee
Conference Schedule
Wednesday August 11–Friday August 13, 2021 (All times Eastern)
Wednesday, August 11, 2021, 1:00 p.m.–5:00 p.m.
Thursday, August 12, 2021, 1:00 p.m.–5:00 p.m.
Friday, August 13, 2021, 10:00 a.m.–11:00 a.m. - Optional networking event. Bring your coffee and virtually mingle with your fellow attendees and UDSMR staff.
Friday, August 13, 2021, 11:00 a.m.–3:00 p.m.
$395/attendee
Agenda Highlights
CMS Inpatient Rehabilitation Facility Quality Reporting Program Update for Fiscal Year 2022
Ariel Adams, MSN, RN, AGCNS-BC, IRF QRP Coordinator, Centers for Medicare and Medicaid Services
U.S. News & World Report's Methodology for Ranking Rehabilitation Hospitals
Ben Harder, US News & World Report
COVID-19 Rehabilitation: What Have We Learned?
Jeffrey C. Schneider, MD, Spaulding Rehabilitation Hospital
Targeting Expectations for Self-Care and Mobility Measures
Troy Hillman and Heather Girard, PT, MSPT, CSRS, CBIS, Clinical Support Specialist, UDSMR
Addressing the Mental Health Needs of Inpatient Rehabilitation Facility Staff Post-COVID
Gabrielle Abelard, DNP, PMHNP-BC, Clinical Assistant Professor, University of Massachusetts Amherst, College of Nursing
View all conference speakers and the full agenda here.
Registration
To view details for the Virtual Annual Conference, including information about the preconference workshop, target audience, conference presentations, and continuing education, click here.
To register for the Virtual Annual Conference, click here.
The registration deadline is July 30, 2021.
You must complete and submit a separate online entry for each attendee.
Contact
Please direct all inquiries regarding the Virtual Annual Conference to:
Carole Stickels
Education, Training, and Consultation Coordinator
716-817-7815
[email protected]