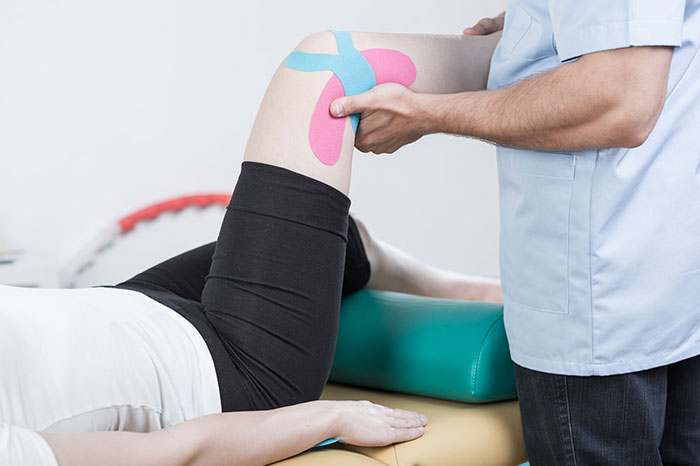 The LIFEwareSM System is an outpatient outcomes tracking and reporting system that documents functional outcomes achieved in outpatient settings, including:
Outpatient rehabilitation clinics
Physical therapy practices
Standalone private practice sites or clinics
Pain and wound centers
Cardiac rehab centers
Pulmonary rehab centers
Adult day service centers
Outcomes data is provided for individual patients, groups of patients, and overall program performance. The system's real-time reporting capabilities and regional and national benchmarks help programs supplement their Medicare documentation and fulfill key accreditation requirements.
Additionally, the LIFEwareSM System provides the following:
A reliable measure of your program's effectiveness
Patient progress reports that can help justify additional visits
Marketing data for third-party payers and physicians
An objective way to evaluate and detect clinician performance or variation
Reports that therapists can use to help create short-term and long-term patient goals
Conversion of scores to CMS's severity modifiers and recommended ratings for meeting requirements related to G-codes and severity code modifiers
Custom form creation
Clinical Sensitivity
The comprehensive LIFEwareSM System covers a wide range of musculoskeletal, neurological, cardiopulmonary, and cognitive medical conditions, among others. Unlike other outcome products, the LIFEwareSM System allows subscribers to choose from a variety of impairment-specific tools or create their own custom assessment forms by choosing from more than a hundred measures. This flexibility improves the sensitivity of the tool, allowing it to detect even the slightest change in a patient's condition.
Measures include:
Body movement and control
Physical limitations
Pain
Patient satisfaction
Cognitive
FIM® instrument
Joint-specific (shoulder, knee, hand, ankle)
Range of motion
Expression (general abilities)
Vestibular
IT Flexibility
The LIFEware® software is a robust Internet-based application. Users are not required to load or maintain special software on their PCs, and implementation requires little setup time. Easy-to-complete assessment forms are entered online, and online patient data entry is available. As soon as data is entered, the application provides users with nearly endless reporting options, including:
Detailed patient reports that help pinpoint specific treatment needs
Patient progress reports with comparative expectations for similar patients
Program management reports that allow you to break out patients by individual physicians and third-party payers, Workers' Comp, etc.
Individual clinician outcomes with stratification by condition
Quarterly comparative reports with summary, detail, trend, and demographic information
Customized quarterly reports that can be stratified by age and employment status
Claims-based outcome assessment report that converts LIFEware® ratings to CMS impairment percentages and CMS modifiers
Corporate and multisite reporting
Exporting capabilities for dynamic and custom reporting needs
Reliability
The LIFEwareSM System was developed specifically for outpatient treatment settings and built on the results of careful clinical and statistical analysis. It is based on a two-year study of seven thousand rehabilitation assessments. To ensure the tool's sensitivity, its developers used a statistical tool called Rasch analysis, which calibrates patient responses so that even slight improvements in a patient's condition can be detected and reported.
The LIFEware® database currently includes over one million assessments. The LIFEwareSM System provide a very simple, easy way to consistently, validly, and reliably measure your treatment outcomes.
A LIFEwareSM System subscription includes:
The LIFEwareSM System Clinical Guide
The LIFEwareSM System Software Guide
The LIFEwareSM System Quarterly Report Guide
LIFEware® data collection forms
Access to the LIFEware® software, including data entry and reporting
Quarterly comparative reports
A two-hour phone consultation for initial technical training
Technical support
Report interpretation support