IRF Reimbursement
After an illness, injury or surgical procedure, patients may need intensive inpatient rehabilitation services, such as physical, occupational or speech therapy. These services are often provided in skilled nursing facilities (SNFs), but can also be provided in inpatient rehabilitation facilities (IRFs). While IRFs may be either specialized units within acute care hospitals or freestanding facilities in the community, the IRF must meet Medicare's conditions for acute care hospital participation, and have a full-time medical director of rehabilitation. The IRF must also focus on treating conditions that typically require intensive rehabilitation, such as:
Stroke
Spinal cord injury
Amputation
Hip fracture
Burns
Brain injury
Multiple sclerosis
Parkinson's disease
Bilateral hip or knee replacement
The IRF compliance threshold ("60 percent rule") requires facilities demonstrate that they are primarily engaged in providing intensive rehabilitation services, otherwise the facilities will be reimbursed at the acute care hospital rate, not the IRF rate. To meet the threshold, 60 percent of all patients (not just Medicare) must have at least one of 13 specific medical conditions—as either a primary diagnosis or comorbidity—which Medicare has designated as requiring intensive rehabilitation services.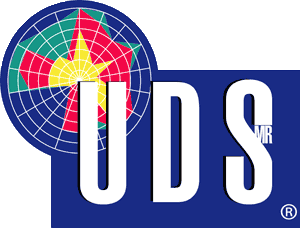 Medicare beneficiaries account for approximately 60 percent of IRF cases, and Medicare payments to IRFs have been in excess of $7 billion annually for the past several years. Medicare payment rates are intended to cover all operating and capital costs that efficient facilities should anticipate incurring while providing intensive rehabilitation services.
IRF Reimbursement is based on a complicated system that involves several factors, including patient characteristics (age, functional status, cognitive status, presence of comorbidities), geographic factors and policy adjustments for qualifying facilities. In order to ensure that Medicare reimbursements are correctly handled, record-keeping is paramount. UDSMR offers a suite of documentation tools to assist clinicians and administrators in this effort.
The UDS-PRO Doc™ System helps clinicians generate accurate ratings by combining the two requirements of documenting care and rating items on the IRF-PAI into one task. The system was designed to interface with other hospital information systems in order to improve efficiencies and eliminate errors. The UDS-PRO Doc™ System is designed to meet all of Medicare's very specific requirements for IRF documentation, many of which are not included in the most common electronic documentation systems. You can learn more about our state-of-the-art documentation systems by visiting our IRF page.